VelocePress Books
Automobile Floyd Clymer™
Clymer manuals, technical books, service, repair, workshop manuals, and owner's handbooks.


Motorcycle Floyd Clymer™
Clymer manuals, technical books, service, repair, workshop manuals, and owner's handbooks.


Autobooks Manuals
Republished by VelocePress, this series of Owner's Workshop Manuals is a great resource.


Brooklands Road Test Portfolios
Brooklands Road Test Portfolios which are compiled from multiple sources and contain a wealth of information.


Ferrari and Etceterini
VelocePress' specialty is Italian Automobile titles for the historian and enthusiast.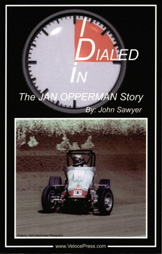 Auto & Motorcycle Racing Titles
Auto & motorcycle racing history and fiction titles for the racing enthusiast.


Arts & Entertainment Titles
VelocePress is pleased to add titles covering the entertainment and music industry.

Classic Auto Titles


Clymer Auto | Clymer Cycle | Autobooks | Road Tests | Italian | Racing | Arts

Classic Motor Books
VelocePress publishes a wide selection of books about classic automobiles including formerly out-of-print titles and original works written specifically for VelocePress.
_____________

Performance Tuning the Sunbeam Tiger

Author: G. Chittenden
ISBN: 1588500624
VP Book ID: 19609
Pages: 140
Dimensions: 5 1/2" x 8 1/2"

Description: One of a very few books that is specific to the Sunbeam Tiger. While the original title may have inadvertently misled the reader into thinking that this was just another "How To Modify Your Ford 260/289 V8", this book goes way beyond the engine. It covers all possible areas of modification including the induction system, clutch, transmission, differential, suspension, wheels, tires, custom accessories, camshafts, Holley carburetors, speedometer correction, factory options, special part numbers, torque specifications, wiring diagram and a complete set of flat rate tables. It discusses SCCA, NHRA and AHRA modifications and includes a 40-page "step-by-step" photo section with 77 illustrations. The ultimate Sunbeam Tiger reference that has been out-of-print and unavailable for many years, this book is highly sought after on the secondary market. A "must-have" book for any Tiger enthusiast or owner, or anyone contemplating the purchase or restoration of a Tiger. A reproduction of the original 1967 publication. ...$39.95 USD




_____________




VelocePress - 8535 Wurzbach Road, Suite 101 - San Antonio, TX 78240 USA
Contact Us

Copyright 2003 - 2017 Veloce Enterprises, Inc.