VelocePress Books
Automobile Floyd Clymer™
Clymer manuals, technical books, service, repair, workshop manuals, and owner's handbooks.


Motorcycle Floyd Clymer™
Clymer manuals, technical books, service, repair, workshop manuals, and owner's handbooks.


Autobooks Manuals
Republished by VelocePress, this series of Owner's Workshop Manuals is a great resource.


Brooklands Road Test Portfolios
Brooklands Road Test Portfolios which are compiled from multiple sources and contain a wealth of information.


Ferrari and Etceterini
VelocePress' specialty is Italian Automobile titles for the historian and enthusiast.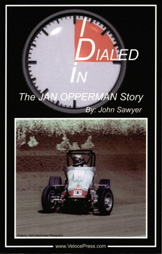 Auto & Motorcycle Racing Titles
Auto & motorcycle racing history and fiction titles for the racing enthusiast.


Arts & Entertainment Titles
VelocePress is pleased to add titles covering the entertainment and music industry.

Automobile Manuals & Technical Books


Clymer Auto | Clymer Cycle | Autobooks | Road Tests | Italian | Racing | Arts

Floyd Clymer™ Automobile Books
VelocePress publishes a wide selection of Clymer manuals and out-of-print technical books, workshop manuals, service, repair and owner's handbooks.
_____________

SOUPING THE VOLKSWAGEN

Author: Floyd Clymer
ISBN: 9781588500557
VP Book ID: 19677
Pages: 106
Dimensions: 5 1/2" x 8 1/2"

Description: 106 pages, 27 illustrations, size 5.5 x 8.5 inches. This is a faithful reproduction of the Floyd Clymer publication of the same title originally published in 1959. Written in a style that removes the mystique from "performance tuning", much of the technical jargon is replaced with easy to read language and, to the credit of the author, he gets the message across without the need for the reader to possess a degree in mechanical engineering. A straightforward common sense approach to the subject of improving a VW's performance and while many of the manufacturers of the performance items referenced within may no longer be in business and prices have changed considerably since 1959, many new suppliers have come forward with alternate performance products. In addition, many of the vintage parts routinely turn up at swap meets and can also be obtained through a variety of vintage performance parts suppliers. Therefore, while some of resources may have changed since 1959 the information is still applicable and should assist in providing the reader with appropriate data to aid in the selection of the newer performance products currently available. This how-to manual also includes complete technical data, tune-up information, fault finding charts and a detailed list of construction changes that took place between the years 1957 and 1959. Out-of-print and unavailable for many years, this book is becoming increasingly more difficult to find on the secondary market and we are pleased to be able to offer this reproduction as a service to all VW enthusiasts worldwide. ...$24.95 USD




_____________




VelocePress - 8535 Wurzbach Road, Suite 101 - San Antonio, TX 78240 USA
Contact Us

Copyright 2003 - 2017 Veloce Enterprises, Inc.