VelocePress Books
Automobile Floyd Clymer™
Clymer manuals, technical books, service, repair, workshop manuals, and owner's handbooks.


Motorcycle Floyd Clymer™
Clymer manuals, technical books, service, repair, workshop manuals, and owner's handbooks.


Autobooks Manuals
Republished by VelocePress, this series of Owner's Workshop Manuals is a great resource.


Brooklands Road Test Portfolios
Brooklands Road Test Portfolios which are compiled from multiple sources and contain a wealth of information.


Ferrari and Etceterini
VelocePress' specialty is Italian Automobile titles for the historian and enthusiast.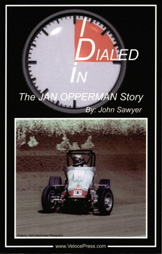 Auto & Motorcycle Racing Titles
Auto & motorcycle racing history and fiction titles for the racing enthusiast.


Arts & Entertainment Titles
VelocePress is pleased to add titles covering the entertainment and music industry.

Automobile Manuals & Technical Books


Clymer Auto | Clymer Cycle | Autobooks | Road Tests | Italian | Racing | Arts

Floyd Clymer™ Automobile Books
VelocePress publishes a wide selection of Clymer manuals and out-of-print technical books, workshop manuals, service, repair and owner's handbooks.
_____________

HOW TO BUILD A FIBERGLASS CAR

Author: Floyd Clymer
ISBN: 9781588500984
VP Book ID: 19698
Pages: 88
Dimensions: 8 1/4" x 11"

Description: 88 pages, 28 illustrations, size 8.25 x 11 inches. The original contributors, W. I. Boyce-Smith, Edmond Kelly and Hugh Jorgensen, all played a significant role in the design, development and construction of the fiberglass bodied VICTRESS sports car. While the technology of constructing impact resistant lightweight automobile bodies has advanced considerably since this book was first published, many of the exotic materials and composites in use today are beyond the capabilities available to the average home-based "special" builder. However, this comprehensive and informative book, written in easy to understand language, puts the capability of designing and building a custom bodied special within reach of the home-based enthusiast. The principles it contains are just as relevant today as they were some 50 years ago when this book was first written. The design process is clearly explained, the raw materials required are described, and the construction process is presented in an easy-to-follow step by step procedure. Obviously, this book would also be a valuable reference for anyone contemplating repairing, refurbishing or restoring a fiberglass bodied automobile. This edition also includes a 40 page bonus section featuring reproductions of VICTRESS sales literature.

Out-of-print and unavailable for many years, this book is becoming increasingly more difficult to find on the secondary market and we are pleased to be able to offer this reproduction as a service to all those automotive "special" builders and enthusiasts worldwide. ...$24.95 USD

Click here for a review of this book Review and an informative website featuring fiberglass cars: www.ForgottenFiberglass.com





_____________




VelocePress - 8535 Wurzbach Road, Suite 101 - San Antonio, TX 78240 USA
Contact Us

Copyright 2003 - 2017 Veloce Enterprises, Inc.