VelocePress Books
Automobile Floyd Clymer™
Clymer manuals, technical books, service, repair, workshop manuals, and owner's handbooks.


Motorcycle Floyd Clymer™
Clymer manuals, technical books, service, repair, workshop manuals, and owner's handbooks.


Autobooks Manuals
Republished by VelocePress, this series of Owner's Workshop Manuals is a great resource.


Brooklands Road Test Portfolios
Brooklands Road Test Portfolios which are compiled from multiple sources and contain a wealth of information.


Ferrari and Etceterini
VelocePress' specialty is Italian Automobile titles for the historian and enthusiast.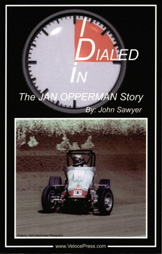 Auto & Motorcycle Racing Titles
Auto & motorcycle racing history and fiction titles for the racing enthusiast.


Arts & Entertainment Titles
VelocePress is pleased to add titles covering the entertainment and music industry.

Auto & Motorcycle Racing Books


Clymer Auto | Clymer Cycle | Autobooks | Road Tests | Italian | Racing | Arts

Auto & Motorcycle Racing Books
VelocePress publishes auto and motorcycle racing history and fiction including formerly out-of-print titles and original works written specifically for VelocePress.
_____________

BRABHAM RALT HONDA - THE RON TAURANAC STORY

Author: M. Lawrence
ISBN: 9781588501592
VP Book ID: 19710
Pages: 288
Dimensions: 5 1/2" x 8 1/2"

Description: 288 pages, 63 illustrations, size 5.5 x 8.5 inches. Until now, the man whose racing cars have won more victories than anyone else's, and whose design skills have brought fame to hundreds of drivers and made champions of a good many of them, has remained in the background.

Ron Tauranac – British-born, but brought up in Australia – always preferred to let his cars sing his praises where it really mattered – on the race tracks of the world. They have never been known as Tauranacs, but the names Brabham and Ralt will be very familiar to anyone who has followed motor racing since the Sixties. And so, of course, is Honda, the company which supplied the engines for some of Tauranac's most successful Brabham and Ralt racing cars and with which he still retains close links as a design consultant, working behind the scenes on several of their motor racing activities.

Sir Jack Brabham, in his foreword to this long overdue biography, pays generous tribute to his former business partner into whose hands he entrusted the design and construction of all his own racing cars from 1962 until his retirement from driving in 1970, plus all the production Brabhams which brought so much success to many other top drivers during their formative years.

Many of Ron Tauranac's former colleagues and customers – amongst them the most powerful people in motor racing today – speak candidly about the man they have known and worked with, someone who has never courted popularity, but whose talents have been such that his contribution to the motor racing scene is possibly beyond measure. Anyone who is either involved in the sport or fascinated by it will be delighted that through this book The Ron Tauranac Story has finally been told. ...$29.95 USD




_____________




VelocePress - 8535 Wurzbach Road, Suite 101 - San Antonio, TX 78240 USA
Contact Us

Copyright 2003 - 2017 Veloce Enterprises, Inc.