VelocePress Books
Automobile Floyd Clymer™
Clymer manuals, technical books, service, repair, workshop manuals, and owner's handbooks.


Motorcycle Floyd Clymer™
Clymer manuals, technical books, service, repair, workshop manuals, and owner's handbooks.


Autobooks Manuals
Republished by VelocePress, this series of Owner's Workshop Manuals is a great resource.


Brooklands Road Test Portfolios
Brooklands Road Test Portfolios which are compiled from multiple sources and contain a wealth of information.


Ferrari and Etceterini
VelocePress' specialty is Italian Automobile titles for the historian and enthusiast.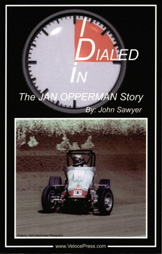 Auto & Motorcycle Racing Titles
Auto & motorcycle racing history and fiction titles for the racing enthusiast.


Arts & Entertainment Titles
VelocePress is pleased to add titles covering the entertainment and music industry.

Brooklands Road Test Portfolios


Clymer Auto | Clymer Cycle | Autobooks | Road Tests | Italian | Racing | Arts

Brooklands Road Test Portfolios
VelocePress publishes a wide selection of books about classic automobiles including formerly out-of-print titles and original works written specifically for VelocePress.
_____________

ALFA ROMEO 1934-1940 - ROAD TEST PORTFOLIO

Author: R.M. Clarke
ISBN: 9781588502124
VP Book ID: 19967
Pages: 184
Dimensions: 8 1/4" x 11"

Description: 184 pages, 350 illustrations, size 8.25 x 11 inches, published in 2012. An in-depth reference book compiled from multiple sources, these incredibly focused portfolios contain a wealth of information for the collector, restorer or enthusiast and they are certainly required reading for anyone contemplating a purchase. This portfolio traces the Alfa Romeo story from the 1930's through 1940 and provides an intriguing insight into this truly unique Italian automobile manufacturer. Brooklands Books Ltd. has been publishing road test portfolios on a wide range of automobiles and motorcycles since the early 1950's and the series now runs in excess of 500 titles. This book is part of the digitally produced series of portfolios and VelocePress is proud to be part of the publication effort in conjunction with Brooklands Books. Typically the contents include road tests, track tests, new model reviews, competitor comparisons, owner commentary, driving impressions, specifications, performance data, design and styling articles and advice on acquiring a good pre-owned example. ...$34.95 USD




_____________




VelocePress - 8535 Wurzbach Road, Suite 101 - San Antonio, TX 78240 USA
Contact Us

Copyright 2003 - 2017 Veloce Enterprises, Inc.