VelocePress Books
Automobile Floyd Clymer™
Clymer manuals, technical books, service, repair, workshop manuals, and owner's handbooks.


Motorcycle Floyd Clymer™
Clymer manuals, technical books, service, repair, workshop manuals, and owner's handbooks.


Autobooks Manuals
Republished by VelocePress, this series of Owner's Workshop Manuals is a great resource.


Brooklands Road Test Portfolios
Brooklands Road Test Portfolios which are compiled from multiple sources and contain a wealth of information.


Ferrari and Etceterini
VelocePress' specialty is Italian Automobile titles for the historian and enthusiast.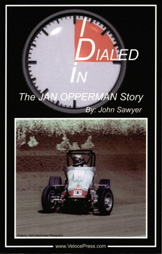 Auto & Motorcycle Racing Titles
Auto & motorcycle racing history and fiction titles for the racing enthusiast.


Arts & Entertainment Titles
VelocePress is pleased to add titles covering the entertainment and music industry.

Floyd Clymer™ Automobile Books


Clymer Auto | Clymer Cycle | Autobooks | Road Tests | Italian | Racing | Arts

Floyd Clymer™ Automobile Books
VelocePress publishes a wide selection of Clymer manuals and out-of-print technical books, workshop manuals, service, repair and owner's handbooks.
_____________

Corvette V8 1955-1962 Owner's Workshop Manual

Author: Floyd Clymer
ISBN: 9781588501325
VP Book ID: 20069
Pages: 348
Dimensions: 5 1/2" x 8 1/2"

Description: 348 pages, with more than 200 illustrations and charts, size 5.5 x 8.5 inches. Originally published under the same title by Floyd Clymer in 1961 this revised edition was republished in 2015 by VelocePress. Written in easy to understand language, this is possibly the most user-friendly and comprehensive owner's workshop manual ever published for first generation 283 cu. in. V8 powered Corvettes. There are detailed instructions for the overhaul, service and maintenance of the major mechanical and electrical components. A section on RPO's identifies each option by part number, and their installation and effects on performance are discussed. In addition, there is a comprehensive section on the various fuel injection systems fitted to this series of Corvettes. Finally, there is a section on 'Increasing Power and Performance'.

The reproduction of a factory handbook included in the original Clymer publication has been omitted due to the fact that there were numerous variations of the official Chevrolet handbook that were issued during the production run of this series of Corvettes. Therefore, it is recommended that this manual be used in conjunction with the 'Owners Handbook' that was issued with your automobile. Also, the 1960 AMA specifications have likewise been omitted as they are no longer relevant.

Out-of-print and unavailable for many years, this book is becoming increasingly more difficult to find on the secondary market and we are pleased to be able to offer this reproduction as a service to all first generation Corvette owners, restorers and enthusiasts worldwide. ...$29.95 USD




_____________




VelocePress - 8535 Wurzbach Road, Suite 101 - San Antonio, TX 78240 USA
Contact Us

Copyright 2003 - 2017 Veloce Enterprises, Inc.