VelocePress Books
Automobile Floyd Clymer™
Clymer manuals, technical books, service, repair, workshop manuals, and owner's handbooks.


Motorcycle Floyd Clymer™
Clymer manuals, technical books, service, repair, workshop manuals, and owner's handbooks.


Autobooks Manuals
Republished by VelocePress, this series of Owner's Workshop Manuals is a great resource.


Brooklands Road Test Portfolios
Brooklands Road Test Portfolios which are compiled from multiple sources and contain a wealth of information.


Ferrari and Etceterini
VelocePress' specialty is Italian Automobile titles for the historian and enthusiast.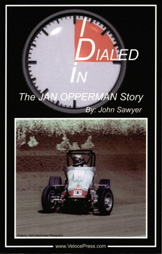 Auto & Motorcycle Racing Titles
Auto & motorcycle racing history and fiction titles for the racing enthusiast.


Arts & Entertainment Titles
VelocePress is pleased to add titles covering the entertainment and music industry.

Ferrari and Etceterini


Manuals | Ferrari and Etceterini | Classic Auto Titles | Motorcycle Titles


Ferrari and Etceterini
VelocePress publishes a wide selection of books about Ferrari and Etceterini including formerly out-of-print titles and original works written specifically for VelocePress.
_____________

Ferrari 308 Series Buyer's and Owner's Guide

Author: Steve Cook
ISBN: 1588500063
VP Book ID: 19623
Pages: 130
Dimensions: 7" x 10"

Description: The problem with most generalized Buyer's Guides is their lack of detail. In an attempt to cover every model that was ever constructed, much of the necessary data has to be omitted. While these books make interesting reading, the potential buyer that has already determined which model he or she wants to purchase, will be sorely disappointed with the woefully inadequate information they contain. Not so with this book! More than just a Buyer's Guide, it's a complete guide to the purchase and ownership of a 308 series Ferrari and includes a wealth of data for the owner once the car has been purchased. Consisting of three major sections, the first section helps the reader understand the history of Ferrari and the introduction and development of the 308 series cars. The second section will help you decide how, what, when and where to purchase and the third section will assist you in keeping your new acquisition in top condition with hints and tips on maintenance, repair and even modification. If you already own a 308, then this book will help you get the most enjoyment from your ownership and will prepare you for what potential buyers will be looking for when it comes time to sell. A well-written book by a respected authority on late model Ferraris and no 308 enthusiast should be without a copy. ...$29.95 USD
For more information about this book and its author, visit Steve's website at www.308book.com



_____________




VelocePress - 8535 Wurzbach Road, Suite 101 - San Antonio, TX 78240 USA
Contact Us

Copyright 2003 - 2017 Veloce Enterprises, Inc.