VelocePress Books
Automobile Floyd Clymer™
Clymer manuals, technical books, service, repair, workshop manuals, and owner's handbooks.


Motorcycle Floyd Clymer™
Clymer manuals, technical books, service, repair, workshop manuals, and owner's handbooks.


Autobooks Manuals
Republished by VelocePress, this series of Owner's Workshop Manuals is a great resource.


Brooklands Road Test Portfolios
Brooklands Road Test Portfolios which are compiled from multiple sources and contain a wealth of information.


Ferrari and Etceterini
VelocePress' specialty is Italian Automobile titles for the historian and enthusiast.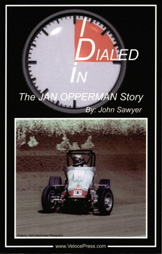 Auto & Motorcycle Racing Titles
Auto & motorcycle racing history and fiction titles for the racing enthusiast.


Arts & Entertainment Titles
VelocePress is pleased to add titles covering the entertainment and music industry.

Ferrari and Etceterini


Manuals | Ferrari and Etceterini | Classic Auto Titles | Motorcycle Titles


Ferrari and Etceterini
VelocePress publishes a wide selection of books about Ferrari and Etceterini including formerly out-of-print titles and original works written specifically for VelocePress.
_____________

Ferrari Spyder California

Author: George M. Carrick
ISBN: 1588500616
VP Book ID: 19626
Pages: 122
Dimensions: 8 1/4" x 11"

Description: Subtitled: A Ferrari Of Particular Distinction. Originally published in 1976, this is a complete chronology of the Spyder California (1958-1962) and the ultimate reference work for this model. Profusely illustrated, the author reviews the car in infinite detail and even includes information on its racing accomplishments. There are detailed charts of engine specifications, transmission, axle and chassis specifications by individual engine number and chassis number. There is also a complete listing of chassis numbers and production dates for both the LWB and SWB series and these listings are cross-indexed to the appropriate photographs within the text. An incredible effort by the author, it would be impossible to begin to estimate the hours of research that went into assembling the data and illustrations, truly a monumental accomplishment. The VelocePress edition presented here has benefited from the inclusion of an appendix containing reproductions of a selection of factory assembly sheets. In addition, it has been re-formatted from the original landscape orientation into a more conventional portrait format. ...$39.95 USD



_____________




VelocePress - 8535 Wurzbach Road, Suite 101 - San Antonio, TX 78240 USA
Contact Us

Copyright 2003 - 2017 Veloce Enterprises, Inc.