VelocePress Books
Automobile Floyd Clymer™
Clymer manuals, technical books, service, repair, workshop manuals, and owner's handbooks.


Motorcycle Floyd Clymer™
Clymer manuals, technical books, service, repair, workshop manuals, and owner's handbooks.


Autobooks Manuals
Republished by VelocePress, this series of Owner's Workshop Manuals is a great resource.


Brooklands Road Test Portfolios
Brooklands Road Test Portfolios which are compiled from multiple sources and contain a wealth of information.


Ferrari and Etceterini
VelocePress' specialty is Italian Automobile titles for the historian and enthusiast.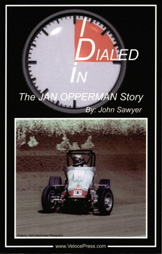 Auto & Motorcycle Racing Titles
Auto & motorcycle racing history and fiction titles for the racing enthusiast.


Arts & Entertainment Titles
VelocePress is pleased to add titles covering the entertainment and music industry.

Floyd Clymer™ Motorcycle Books


Clymer Auto | Clymer Cycle | Autobooks | Road Tests | Italian | Racing | Arts

Floyd Clymer™ Motorcycle Books
VelocePress publishes a wide selection of Clymer manuals and out-of-print technical books, workshop manuals, service, repair and owner's handbooks.
_____________

Book of the Post-War Douglas All Models 1948-1957

Author: Douglas Ltd.
ISBN: 9781588502193
VP Book ID: 10075
Pages: 136
Dimensions: 5 1/2" x 8 1/2"

Description:136 pages, 39 black & white illustrations, size 5.5 x 8.5 inches. Originally published by Douglas Ltd UK, this book consists of two original factory maintenance manuals combined together in a single publication. The first 78-page section deals with the complete 1948-1951 range, including the Mark III, Mark IV, Mark V, 80 & 90 Plus models and the appropriate Sports, De Luxe & Competition derivatives. The second 56-page section is specific to the Dragonfly. As to be expected from a factory publication, it includes complete technical data, service and maintenance information and detailed instructions for the repair and overhaul of the major mechanical and electrical components. There is adequate detailed text and diagrams to assist in major refurbishing such as an engine rebuild or even a complete renovation. Obviously, the predominant focus of these manuals is the post-war models that were manufactured from 1948 until production ended in 1957 but much of the information will also be of interest to owners of the pre-war models.

These factory manuals have been unavailable since Douglas was purchased by Westinghouse Brake & Signal in 1957 and they are becoming increasingly more difficult to find on the secondary market. We are pleased to be able to offer these reproductions as a service to all Douglas motorcycle enthusiasts worldwide. ...$24.95 USD



_____________


VelocePress - 8535 Wurzbach Road, Suite 101 - San Antonio, TX 78240 USA
Contact Us

Copyright 2003 - 2017 Veloce Enterprises, Inc.