VelocePress Books
Automobile Floyd Clymer™
Clymer manuals, technical books, service, repair, workshop manuals, and owner's handbooks.


Motorcycle Floyd Clymer™
Clymer manuals, technical books, service, repair, workshop manuals, and owner's handbooks.


Autobooks Manuals
Republished by VelocePress, this series of Owner's Workshop Manuals is a great resource.


Brooklands Road Test Portfolios
Brooklands Road Test Portfolios which are compiled from multiple sources and contain a wealth of information.


Ferrari and Etceterini
VelocePress' specialty is Italian Automobile titles for the historian and enthusiast.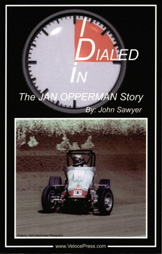 Auto & Motorcycle Racing Titles
Auto & motorcycle racing history and fiction titles for the racing enthusiast.


Arts & Entertainment Titles
VelocePress is pleased to add titles covering the entertainment and music industry.

Classic Motorcycle Titles


Manuals | Ferrari and Etceterini | Classic Auto Titles | Motorcycle Titles


Classic Motorcycle Books
We are excited about our new section devoted to Classic Motorcycles and are continually adding new titles.
_____________

Indian Poneybike, Boy Racer & Papoose Illustrated Parts List & Sales Literature

Author: Indian Motorcycle Company
ISBN: 9781588501172
VP Book ID: 19981
Pages: 114
Dimensions: 8 1/4" x 11"

Description:114 pages, 88 illustrations, size 8.25 x 11 inches. In 1968 Floyd Clymer began using the Indian trademark on a series of 50cc minibikes that were manufactured under a partnership arrangement with Italjet, a motorcycle manufacturer based in Italy.

Unfortunately, Floyd's untimely death in January 1970 ended his attempt to revive the Indian marque and as a result this publication is probably the rarest of all the Floyd Clymer Publications. It is rare for a number of reasons, not the least of which is the fact that his involvement with the Italjet Indian minibikes was still in the fledgling stage at the time of his death. In addition, as Floyd had only imported a small number of these 50cc minibikes there was little justification in printing large quantities of this 'dealer only' publication.

This illustrated parts list is a valuable reference for any Ponybike, Boy Racer and Papoose minibike owner and a 'must have' resource for any Clymer, Italjet, Indian minibike enthusiast. The exploded diagrams in the parts list would be a critical part of any restoration project and the addition of a selection of photographs, reviews and data sheets for the various models from Clymer's original sales literature makes for easy identification of original construction details.

Out-of-print and unavailable for many years this truly scarce publication is almost impossible to find on the secondary market and we are pleased to be able to offer this reproduction as a service to all Clymer, Italjet, Indian minibike owners and enthusiasts worldwide. ...$24.95 USD



_____________


VelocePress - 8535 Wurzbach Road, Suite 101 - San Antonio, TX 78240 USA
Contact Us

Copyright 2003 - 2017 Veloce Enterprises, Inc.