VelocePress Books
Automobile Floyd Clymer™
Clymer manuals, technical books, service, repair, workshop manuals, and owner's handbooks.


Motorcycle Floyd Clymer™
Clymer manuals, technical books, service, repair, workshop manuals, and owner's handbooks.


Autobooks Manuals
Republished by VelocePress, this series of Owner's Workshop Manuals is a great resource.


Brooklands Road Test Portfolios
Brooklands Road Test Portfolios which are compiled from multiple sources and contain a wealth of information.


Ferrari and Etceterini
VelocePress' specialty is Italian Automobile titles for the historian and enthusiast.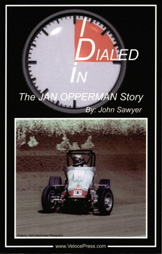 Auto & Motorcycle Racing Titles
Auto & motorcycle racing history and fiction titles for the racing enthusiast.


Arts & Entertainment Titles
VelocePress is pleased to add titles covering the entertainment and music industry.

Classic Motorcycle Titles


Manuals | Ferrari and Etceterini | Classic Auto Titles | Motorcycle Titles


Classic Motorcycle Books
We are excited about our new section devoted to Classic Motorcycles and are continually adding new titles.
_____________

Book of the Vespa GS150, GS160 & SS180 1955-1968

Author: J. Thorpe
ISBN: 9781588501202
VP Book ID: 19984
Pages: 80
Dimensions: 5 1/2" x 8 1/2"

Description:80 pages, 40 illustrations, size 5.5 x 8.5 inches. A faithful reproduction of the 1967 edition of the Book of the Vespa GS and SS by J. Thorpe, this book is one of The Motorcyclist's Library series published in the USA by Floyd Clymer by arrangement with the original publishers Pitman Ltd. of London, England.

Covering all models of Vespa GS and SS motor-scooters built between 1955 and 1968 it includes complete technical data, service and maintenance information and comprehensive detailed instructions for the repair and overhaul of all major and minor mechanical and electrical components, making it an invaluable resource for collectors and restorers of these classic motor-scooters.

This is a - must have - reference for any Vespa GS or SS enthusiast and would certainly assist in helping any potential purchaser better understand the inner workings prior purchasing of one of these classic motor-scooters.

Out-of-print and unavailable for many years, this book is becoming increasingly more difficult to find on the secondary market and we are pleased to be able to offer this reproduction as a service to all Vespa enthusiasts worldwide. ...$24.95 USD



_____________


VelocePress - 8535 Wurzbach Road, Suite 101 - San Antonio, TX 78240 USA
Contact Us

Copyright 2003 - 2017 Veloce Enterprises, Inc.