VelocePress Books
Automobile Floyd Clymer™
Clymer manuals, technical books, service, repair, workshop manuals, and owner's handbooks.


Motorcycle Floyd Clymer™
Clymer manuals, technical books, service, repair, workshop manuals, and owner's handbooks.


Autobooks Manuals
Republished by VelocePress, this series of Owner's Workshop Manuals is a great resource.


Brooklands Road Test Portfolios
Brooklands Road Test Portfolios which are compiled from multiple sources and contain a wealth of information.


Ferrari and Etceterini
VelocePress' specialty is Italian Automobile titles for the historian and enthusiast.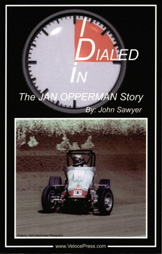 Auto & Motorcycle Racing Titles
Auto & motorcycle racing history and fiction titles for the racing enthusiast.


Arts & Entertainment Titles
VelocePress is pleased to add titles covering the entertainment and music industry.

Floyd Clymer™ Motorcycle Books


Clymer Auto | Clymer Cycle | Autobooks | Road Tests | Italian | Racing | Arts

Floyd Clymer™ Motorcycle Books
VelocePress publishes a wide selection of Clymer manuals and out-of-print technical books, workshop manuals, service, repair and owner's handbooks.
_____________

SPEED AND HOW TO OBTAIN IT

Author: J.E.G. Harwood & Staff of the Motor Cycle Magazine
ISBN: 9781588501479
VP Book ID: 20084
Pages: 184
Dimensions: 5 1/2" x 8 1/2"

Description: 184 pages, 64 black & white illustrations, size 5.5 x 8.5 inches. Originally published by Lliffe & Sons of London UK in 1925, this is a faithful reproduction of the 8th impression 1962 Floyd Clymer U.S.A. Edition published under special arrangement with Lliffe.

From its initial introduction in 1925 'Speed and How to Obtain It' subsequently progressed through a number of editions and impressions and ultimately became one of the best selling motorcycle 'tune up' books ever. The 'dated information' contained in this publication is considered valuable today by those enthusiasts interested in vintage motorcycle racing, tuning and modification. Consequently, this makes the 1962 8th impression the most complete and desirable edition of this book.

While predominantly a technical work, it is written in terms easily understood by the layman. To paraphrase the author, "This book is intended for the man whose technical knowledge is not on a par with his skills as a mechanic". Obviously, the primary focus of this publication is on 1960's and prior British motorcycles. However, the reader is reminded that engineering theory and the laws of physics do not change and as such, much of the information is also applicable to the current crop of high revving imports. In addition, there is a comprehensive section on modifying the two-stroke engine for both street and competition work. 'Speed and How to Obtain It' is considered by many knowledgeable motorcycle enthusiasts to be one of the better books ever written on how to improve, modify and fine tune a vintage British motorcycle engine. Therefore, it is our pleasure to offer this reprint to vintage British motorcycle enthusiasts worldwide. ...$24.95 USD



_____________


VelocePress - 8535 Wurzbach Road, Suite 101 - San Antonio, TX 78240 USA
Contact Us

Copyright 2003 - 2017 Veloce Enterprises, Inc.